1.8 Billion Muslims across the world celebrate Eid-ul Fitr, it is the most important festival of Muslims. Eid means festivity and celebration. It is a joyful moment for Muslims to have observed 30 days of fasting on every aspect of human life. They abstain from thinking, saying, doing bad things that hurt fellow humans, and abstaining from any intake of food or liquids from sun-up to sun-down. It is time to celebrate a successful month of training in becoming an excellent disciplined human being.
It is purifying oneself bodily by getting rid of the toxins and spiritually by shedding the arrogance and feeling as equals with fellow humans. Spirituality is not wearing certain clothes but feeling that we are merely a speck in the universe; we simply one in 8 billion people. It is a great feeling to have. Humility builds bridges among fellow humans, and arrogance destroys.
Festivals are expressions of joy. Religious societies have designed the festivities to bring people together. Holi, Diwali, Ramadan, Bakrid, Christmas, Easter, Paryushana, Rosh Hashana, and Jayanthies. Then we have the civil society festivities, designed for the same purpose as the New Year, July 4th, Thanksgiving, and so many other days. In India, we celebrated all festivals together, and I hope that tradition begins here in the diaspora communities.
When we live as neighbors or live in the same town, we might as well learn about each other. The best way to build secure, cohesive societies is for its members to understand each other's sorrows and joys, and festivities and commemorations.
It is this good feeling that Muslims celebrate or reward themselves on Eid.
This year, the Indian Muslims have much more to feel good about being a good caring human being. My Hindu friend today pointed out that the Sikhs and Muslims trained to serve fellow humans. He said it is in-built in them; they don't need the Gurdwara or the Mosque to organize things for them.
A few of them gather on their own and serve fellow humans. Since covid started taking tolls on human life, Muslims in India have taken the responsibility to perform the last rites of dead bodies of Hindus and others, as the families of the deceased persons did not want to touch or be near them. There are thousands of such cases, including a few BJP leaders who died; a few examples are here in this link. https://gooddeeds.info/category/funerals/ and https://Youtube.com/GoodDeedsbyMuslims.
Eid Begins with Chand Raat.
The moon cycle is 28, 29, or 30 days. After observing 28 days of fasting, Muslims will start looking for the appearance of the moon. Once it is spotted – Chand Raat and festivities begin, shops open up, and people go on a buying frenzy. It is like shopping for Diwali or Christmas at the last minute. It is a joyous moment.
Also, most of the perishable items for cooking had to be purchased a day earlier, determined by moon sighting. It is a tradition as refrigeration was not available in South Asia until 50 years ago. Nasa predicts the moon sighting accurately, but tradition is tradition (the song in the movie Fiddler on the roof).
I am sharing the practice in South Asia: India, Pakistan, Bangladesh, Maldives, Nepal, and Sri Lanka with some variations.
Mehendi
Women and girls gather up from the neighborhood and do the Mehendi/Henna on their hands and feet. The men and boys will have few spots on their hands. It is not a religious thing but a part of the culture.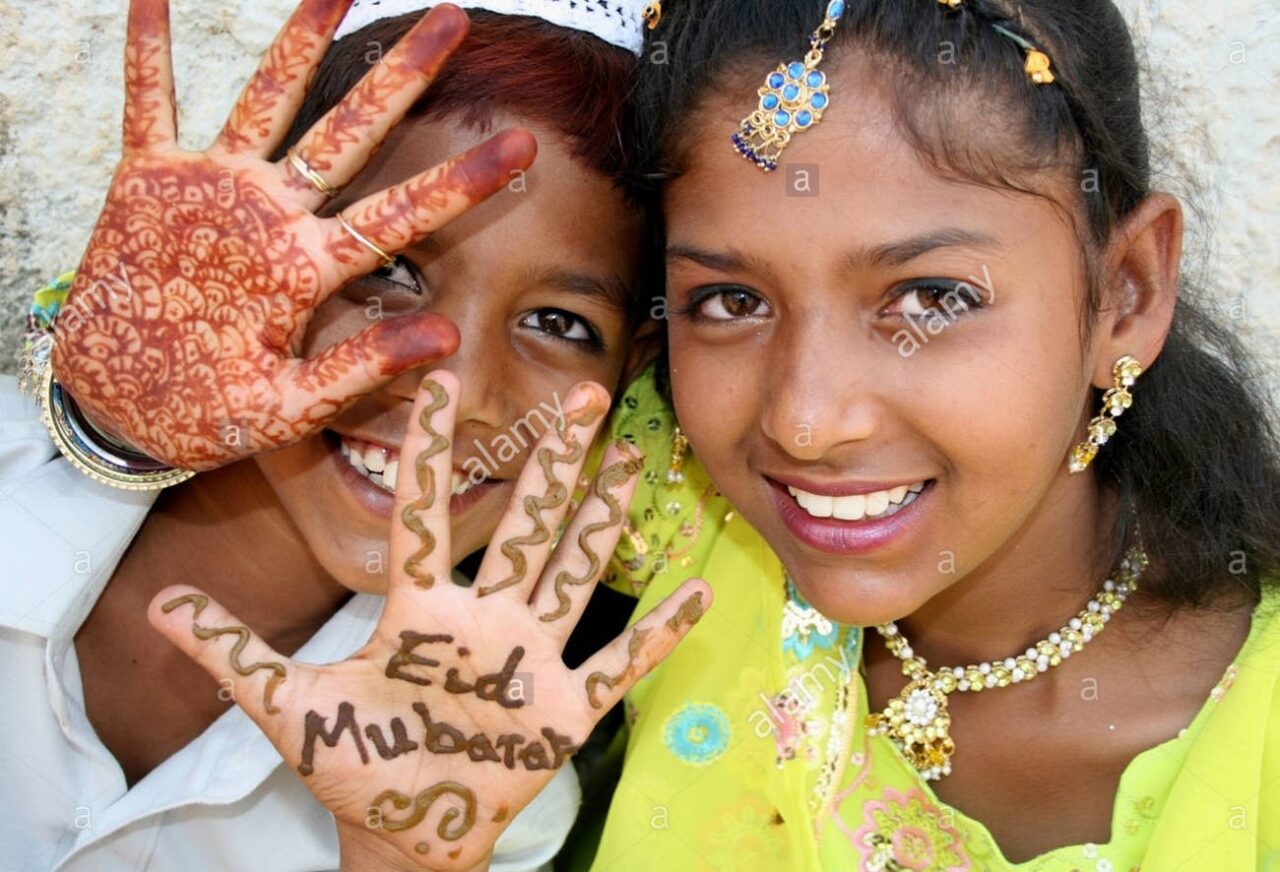 Eid Day
One of the first things Muslims do is meet their obligation towards needy fellow humans and pay their dues.
New Clothes
Wearing new clothes is always a celebration, particularly for children. It is one reason people donate to families in advance so the have-nots can also feel the festival. Eid multiplies when everyone around you is happy, and it behooves us to ensure that it happens.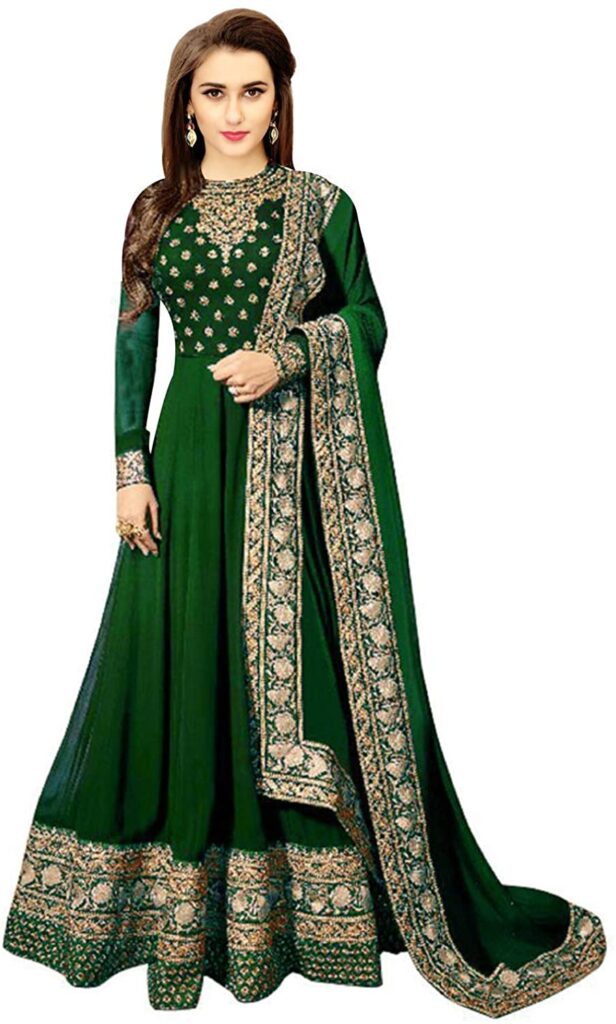 Fitra
Before the Eid gathering (usually) around 9 AM, every Muslim who possesses food and funds over their needs donates to charity to help the needy. It is called Fitra or Fitrana. It is about $5 in the United States, and you can multiply that by 3 million going into the pot for the deserving. There is no ceiling to give, but one must give. That is how we help the needy. But most people pay it out much earlier.
Zakat
It is an obligation one has towards fellow humans to donate a specific portion of his/her wealth to the needy. The customary practice is 2.5% on capital assets and a higher amount on precious metals and livestock. The funds usually go to Bait-ul Maal, an organization set up to receive such funds, and you can give directly to any family or charity. Baitul Maal distributes the funds to life-sustaining, educational and humanitarian aid to the underserved populations.
Prophet Muhammad (PBUH) said, "Let the left hand not know what the right hand gives." Its profound wisdom is that don't boast or brag about your giving, and let the receiver of the charity not be humiliated or lose his freedom in your presence to speak up if he/she differs from you. Such is the emphasis placed on giving and liberty.
Breakfast
Each family has a different practice. Rotis and Kuftas were a tradition in my home; it was usually a lighter breakfast compared to the lunch.
Eid gathering
Practices vary, first in my town and Bangalore and then the patterns in the United States.

Around 9 AM, Muslims of the town gather at the Mosque and then March to the Eid-Gah, which is about a mile reciting "God is great and thank him." Eid-Gah is a place built to pray in large numbers, and it is usually at the edge of a Khabrastan (cemetery). In Dallas, Louisville, and other Cities, they rent the convention center to accommodate the large gathering.
Eid Prayers

Time to gather up for the prayers. The Imam or the guest speaker gives a short sermon reminding Muslims of their duties to fellow humans and congratulating them for being good Muslims – aka Good citizens. Namaz follows the speech ending with the words Eid Mubarak.
Hugging
It is time to put our difference and hug each other. It is three hugs, and my interpretation for each hug is the non-verbal "forgive me," "I forgive you," and "Let's start with a clean slate." After the hugs, you feel purged from ill-will towards the other, and it is also a time to make up with the people you carried the burden of ill-will. By now, you have purified yourselves from ill-will, malice, jealousy, and other things that are negative thoughts about fellow humans. Eid is celebration and happiness.
Khabrastan/Cemetery
One of Muslims' most beautiful inclusive prayers is to ask the creator to forgive all the dead and the alive humans and shower them with His peace and blessings. The Eid-Gah in my home town is attached to the Khabrastan. We visited each grave of the family and friends and collectively prayed for all people. In the US, we can recite the same prayer from wherever we are. It is also time to seek forgiveness from those you were rude to and said the wrong thing.
Real happiness comes from repentance and forgiveness. It releases one from the built-in known and unknown tensions.
Edi
When you reach home, the family earner gifts the other members with cash. When I was a kid, my father gave me 4 Annas (like 1/4th of a Rupee), my cousin Munawar and I dashed to the store behind our home and bought an Orange Soda each, and that was our joy!
Eid Lunch
You visit families and friends and, in each place, taste a little bit of food. Every home is an open house for much of the afternoon. You can taste such a wide variety of foods!

Eid Mubarak! Ramadan Mubarak, Happy Eid, Eid Blessings are the different phrases to wish your friends.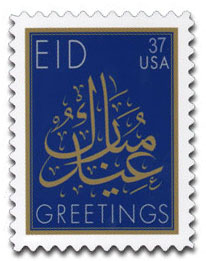 Time to thank the men and women in the uniform.
When you see a policeman, fireman, and those who serve in the army, navy, air force, marines, and others, please express your gratitude to them to ensure our safety and protect our freedoms. They put their life at risk for us. I had a beautiful experience in Louisville. I thanked the police officer at the convention center as I entered the facility and showed him my thank you note. He was excited and asked me to forward the email, and after the Eid prayer, he told me that he had shared it with the entire police department in Louisville with an appreciation for Muslims. 

Read this – Everything you always wanted to know about ramadan

https://centerforpluralism.com/ramadan-for-non-muslims-everything-you-always-wanted-to-know/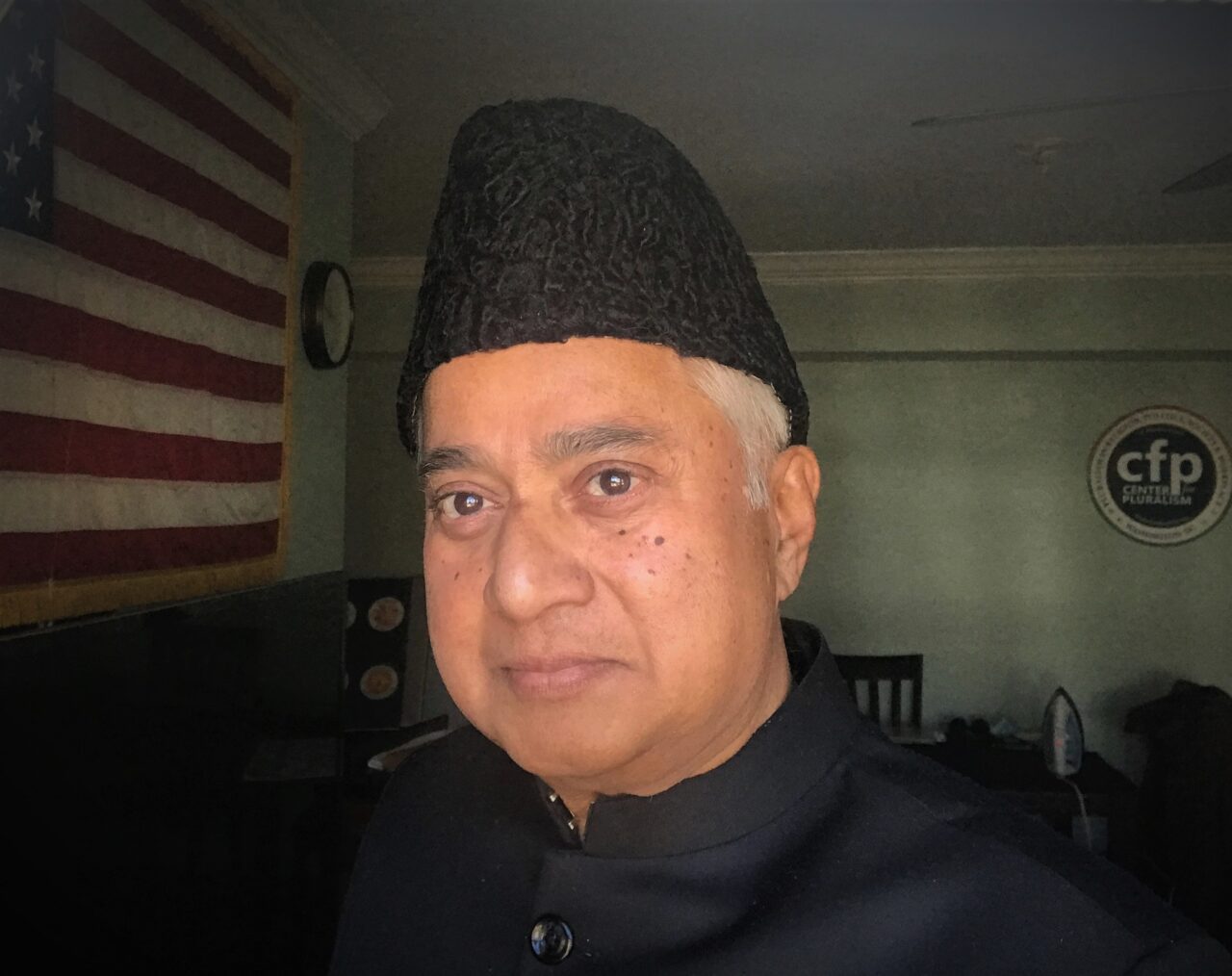 Dr. Mike Ghouse is public speaker, author, commentator and an interfaith wedding officiant. He is the founder and president of the Center for Pluralism and offers pluralistic solutions on issues of the day to the media and the policymakers. More about him at www.TheGhouseDiary.com
# #