MEET OUR BOARD OF DIRECTORS
It is a registered 501 (c) (3) non-profit organization, with a certification from the Internal Revenue Service.  The Board of Directors will govern the organization. Our board members are:
Dr. Mylord Reyes Tosta
Dr. Khaled Almaeena
Dr. Mike Ghouse
We are looking to expand our board members with individuals who are committed to the idea of pluralism expressed on the home page.
---
Dr. Mylord Reyes Tosta
As a Christian woman, I believe in respect and consideration for all religions equally. I believe in the diversity and inclusion of all people without exception in all fields, be they social, educational, political, or religious. Part of my time is dedicated to teaching Spanish at the university level; education has been one of my great passions for the last 25 years. My most recent publication is a book entitled "Cascadas de oro y plata"; it is designed to learn Spanish through activities based on poems. Among my interests are sharing my linguistic knowledge and supporting people who need it without distinction of race, nationality, religion, political party, sex, and skin color.
---
Dr. Khaled Almaeena
Dr. Khaled Almaeena is a humanitarian, a defender of workers' rights, and the rights of women, a human rights activist, a veteran Saudi journalist, a media commentator, a businessman, and a family man.
Khaled was the Editor in Chief of Arab News, and later on Saudi Gazette. His op-ed pieces have appeared in newspapers around the globe.
He has worked for the advancement of women and was the first employer of women in Saudi at Arab News. Later on, his daughter Lina was appointed to the Shura council in 2016.
He is a vanguard of workers' rights and has focused on reporting and seeking justice for them. They were Hindus, Sikhs, Christians, and Muslim workers. He is known as the man behind the Green truth. Khaled was recognized for standing up for the rights of the oppressed and projecting the true values of Islam. The Pakistani Government awarded him their highest civilian award, the Sitara-e-Imtiaz. I'm sure you remember Dilip Kumar was awarded the Sitara-e-Imtiaz later on.  In the Philippines, he was honored with an Honorary Doctorate as well.
At the center of pluralism, we see an alignment of our work, bringing people together and standing up for the rights of others to create secure societies for every human being.
More about him at 
https://almaeena.net/
---
Dr. Mike Ghouse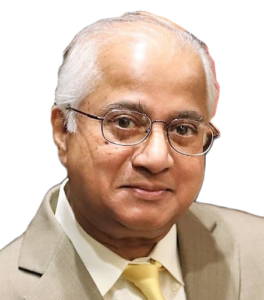 In 1996 Mike Ghouse formed the Foundation for Pluralism to be an inclusive organization for all Americans.  Later on, the name was changed to the Center for Pluralism, a registered non-profit organization. Pluralism runs in his veins, he feels, thinks, writes, talks, and acts as equal to every human being. He has worked hard to rid himself of any bias towards any human, and occasionally catches himself or his friends always pointing out, and then he cleanses himself of any form of prejudice. He believes no one is more privileged than others, and no religion is superior to the other. All about him is listed on the home page at
www.TheGhousediary.com
Here is our story
  – 
https://centerforpluralism.com/story-of-the-center-for-pluralism/
---
AN APPEAL TO YOU
.