PN: We are Indians, and are coming together to celebrate the 75th Independence day. We have posted it on this site as a reference. It is a non-political event

7 message posters about India's diversity and inclusiveness are posted below, if we get the time, we will present more posters to represent every Indian. We are proud of our inclusive India.

Let's come together to celebrate India's 75th Independence Day. We encourage you to organize your own celebrations in your town or community across the World.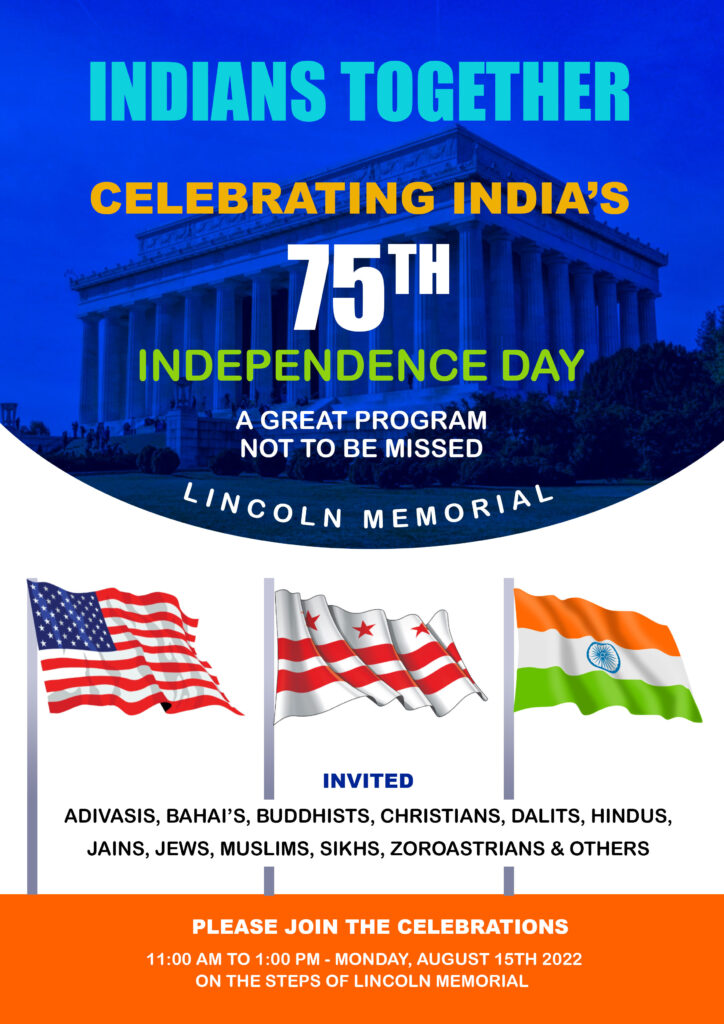 LOCATION: Lincoln Memorial, Steps of Reflecting Pool
DATE: MON, AUG 15, 2022
TIME: 11:00 AM – 12:30 PM
WHAT: Independence Day Celebrations
WHO: Invited every representation of India; Adivasis, Atheists, Bahai, Buddhists, Christians, Dalits, Hindus, Jains, Jews, Muslims, Sikhs, Zoroastrians, and others.
PROGRAM: American and Indian National Anthems, Patriotic Songs, Cultural Dances – ending with Laddus.
Please bring your own flags.

No organization is involved. We are Indians coming together to celebrate the 75th Independence Day. We are people with different faiths, cultures, and languages. Let's be one on our Independence Day.
Happiness is when we put our differences aside and celebrate India. We owe it to our motherland for nurturing us, and whatever we are today, it is because of being born and raised on that land. We are composed of that air of that land, water from her wells, and food from here kokh.
We hope the Indian communities across the land make an effort to invite every representation of Indians. We also dream that all Indians gather up at the Red Fort and hoist our Tiranga together next year or even this year. Let sab ka Saath happen, and together, let's sing our national Anthems and a few patriotic songs. Bring small Indian and US flags on the steps of the Lincoln memorial.

Eat Laddus, reminiscent of our motherland, and go home feeling we all can come together.
Directions are at the bottom of this page.

Jai Hind
Indians coming together.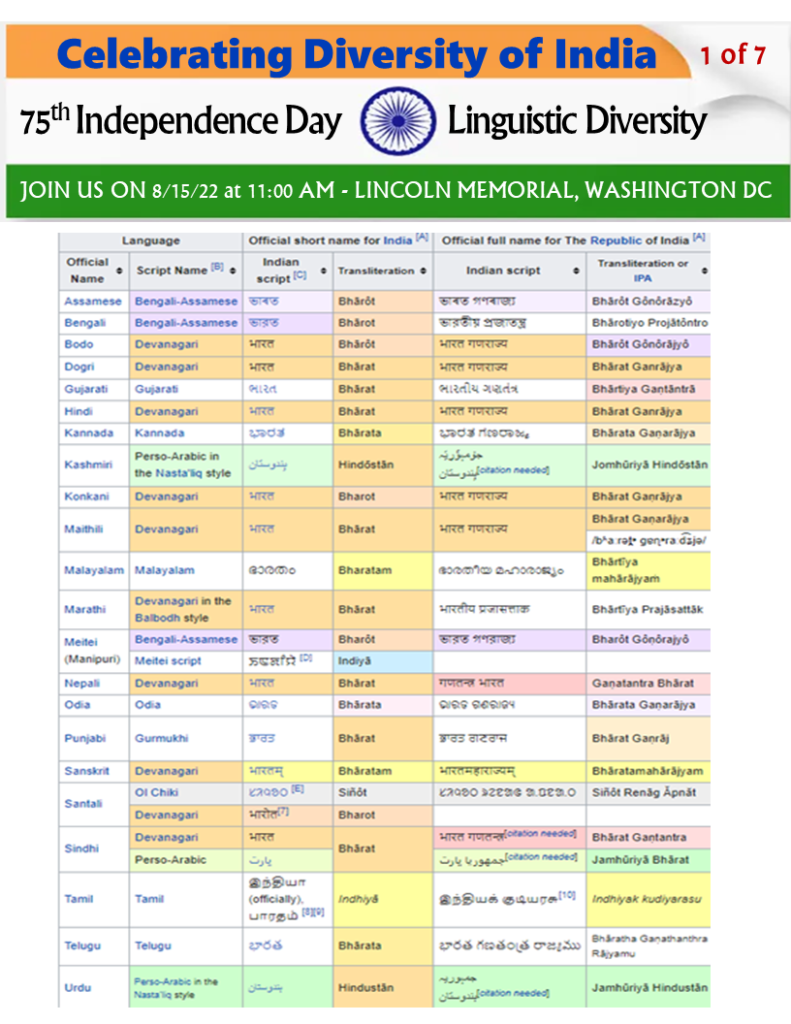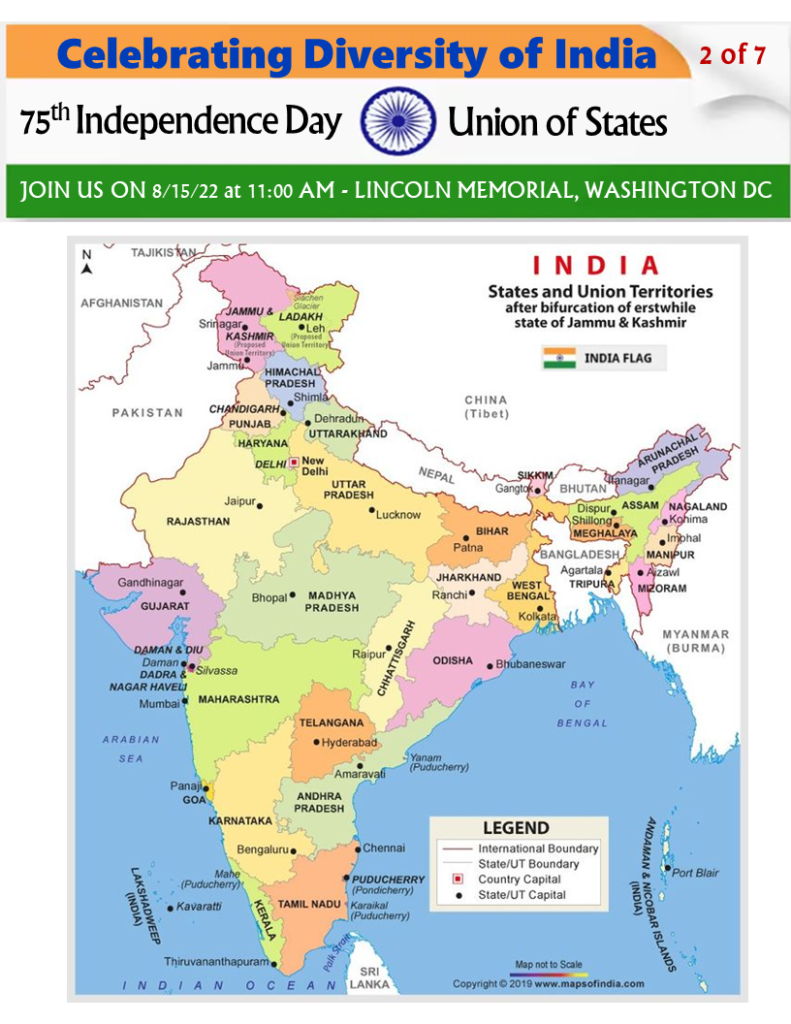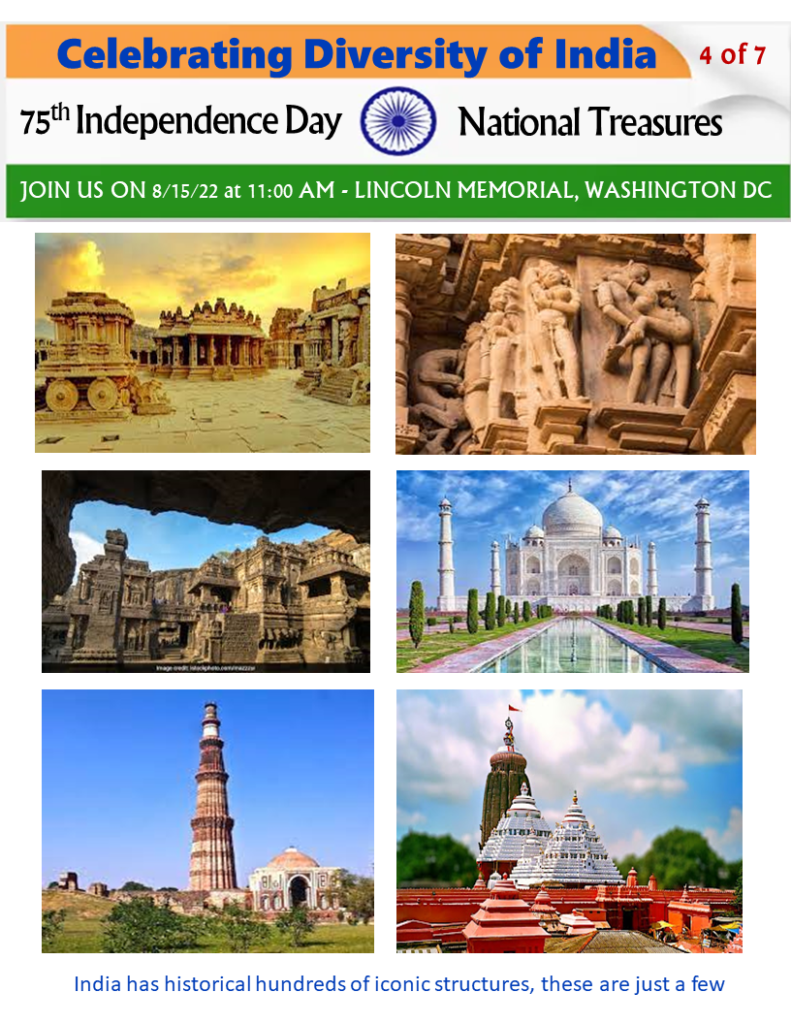 7 of 7 will be posted soon
Facebook: https://www.facebook.com/photo/?fbid=10166564226295249&set=gm.1678921552486575
Eventbrite – https://www.eventbrite.com/e/celebrating-indias-75th-independence-day-tickets-394867137237?utm_source=eventbrite&utm_medium=email&utm_campaign=post_publish&utm_content=shortLinkNewEmail
The nearest Metro is Foggy Bottom take 23rd Street – cross Constitution – it's a 7 Minutes walk You can take Circular Bus along Constitution or from Union Station
You can also walk from the Smithsonian Metro station.
Metered Parking along Constitution
You can also take Uber or Lyft