The above pictures represent the diversity of our outreach, there are hundreds of pictures from our four annual events where Americans come together, and walk out of the events less biased towards each other. We are committed to opening people's hearts and minds and are dedicated to building a cohesive America. More below
---
HERE IS OUR STORY  – https://centerforpluralism.com/story-of-the-center-for-pluralism/
RELIGIOUS FREEDOM EVENTS 
Washington DC – Venue TBD – Sunday, May 14, 2023 – 12:00-5:00 P
Dallas, TX – Venue TBD – Saturday, June 10, 2023 – 12:00-5:00 PM
 4 Events packed back-to-back; choose any or all.
1. Religious Freedom around the World (12:00-1:20 PM)
2. The Essence of Religions (1:30 -2:20 PM)
3. Busting Myths about your Religion (2:30 – 3:20 PM)
4. Interfaith Marriages Trends (3:30 – 4:20 PM)
---
PROGRESSIVE WEDDING OFFICIANT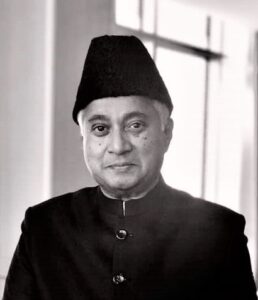 Dr. Mike Ghouse officiates weddings between people of different faiths and among the same. Through consultations with the couple, he customizes the proceedings & sermons in both their faith traditions if they choose to remain in their respective faiths. It is a full-service wedding or Nikah. You can text him with your name(s) to (214) 325-1916 to set up a conversation to discuss how you want your wedding to be.
INTERFAITH MARRIAGES: https://interfaithmarriages.org/
MUSLIM WEDDING OFFICIANT:https://muslimweddingofficiant.org/
---
ABOUT THE CENTER FOR PLURALISM



Non-Profit:

We are a 501 (c) (3) Non-Profit Organization (NGO) approved by IRS effective Nov 17, 2011

Our Impact:

Since 1996, we have witnessed people opening their hearts and minds toward others and a gradual decline in bias towards each other.  

Our Definition of Pluralism

:

"Respecting the otherness of the other and accepting the uniqueness of each other."

Our Mission

—

 

Our mission is to build cohesive societies.

What is a Cohesive Society?

A community or a nation where every member of the society feels secure about his/her ethnicity, faith, culture, and political and sexual orientation.

Our Vision

—

 

To see every human feel secure about his/her faith, ethnicity, race, political and sexual orientation, or any other uniqueness. Secure feelings bring freedom and prosperity to nations. 

Scope of our work

  – Standing up for the human rights and religious freedom of people across the world.  Practice, teach, write, speak and do workshops on Pluralism in religion, politics, society, and the workplace. 

Our Goal

—

Is to open people's hearts, minds, and souls toward each other, and live in harmony.

Our Strategy

— It is to bring individuals and communities together who are different and also polar opposites. The more we learn about each other firsthand, the fewer the conflicts. 

Our Flagship Annual Events

(click the tab on the site for all our events- thanksgiving Celebrations (Estd.1993), Unity Day USA (Estd. 2005), Holocaust & Genocides (Estd. 2006), Festivals of Faiths (Estd. 2017), Workshops on Religions (Estd.2003)and now Bridal Show/Interfaith Marriages. 

Other Events

: July 4th, Memorial Day, Veterans Day, and other festivities

Occasional Events

: Workshops on Essence of Religions, Busting Myths about religions, Building a Cohesive America, Creating a cohesive productive workplace. 

Human Rights

— We have stood up for every category of humans from Atheists to Zoroastrians and everyone in between including LGBTQ and undocumented Aliens www.StandingUpforOthers.com

Religious Freedom

—

We have stood up for the religious freedom of almost all humans and are a signatory to over 100 letters to the President and the US Department of State

Our Accomplishments

—  What have we accomplished?

Shaping the future of America

—  

Link

Our Mantras

–

If we can learn to respect the otherness of the other, and accept the God-given (or given) uniqueness of each other, then conflicts fade, and solutions emerge. We have the systems and programs in place to accomplish our mission and we bring good things to fellow Americans. 
We are about Conflict Mitigation and goodwill nurturance (R).
We do condemn what is wrong and appreciate what is good – However, we follow Mother Teresa's wisdom, if you want to make peace with your enemies, she said, go talk with them, and we do. We reach out to the people on the extreme right and left in faith and politics. 
Our work focuses on opening people's hearts and minds toward fellow humans. 
---
WE ARE A NON-PROFIT ORGANIZATION
It is a non-profit 501 (c) (3) organization, your donations are tax-deductible
Center for Pluralism is also known as the America Together Foundation. Please donate at https://centerforpluralism.com/donate/
NEED YOUR SUPPORT
Please join me in making a difference by creating an environment where every American feels secure about his/her faith, race, culture, or ethnicity. I need your help in raising money to benefit America Together Foundation (Center for Pluralism), and any donation will help make an impact. The impact has been people who attend our programs become less biased towards fellow humans of different faiths and races. Thanks in advance for your contribution to this cause.
Please donate at https://www.gofundme.com/f/shaping-the-future-of-america?utm_source=customer&utm_medium=copy_link&utm_campaign=p_cf+share-flow-1
OUR ADDRESS:
Center for Pluralism, 3210 8th Street, SE, Unit 5, Washington, DC 20032
Office Phone (202) 290-3560 | Cell (214) 325-1916
---
WHAT IS PLURALISM
Pluralism is developing an attitude of respecting the otherness of the other and accepting the God-given uniqueness of each one of his creations. And for clarity, "I am who I am, and you are who you are – there is no need for anyone to change for the other, it will subtly create conflicts, the best thing is to accept each other as they are; be it their faith, race, culture or ethnicity."
Each one of us is created to be unique with our own thumbprint, eye print,  taste buds, and DNA. That is how unique we are, and accepting this reality is pluralism. 
God chose to create and distribute humanity into different races, communities, and nations, and by extension religions.  Each society has to find its own balance to live in harmony. The ultimate purpose of humans is to live securely with their ethnicity, race, religion, sexual and political orientation, culture, and language. 
God has no religion and on the other hand, he wears all religions, he/she/it does not discriminate between any one of his creation. To be free, to be secure, one has to be in tune with God who does not discriminate, as his sun shines on the dirtiest puddle as well as the crystal clear mountains.  All of us will die someday, and we must live freely without guilt, and regret.
Had God wanted, all of us would have been precisely alike, but he chose everything the universe is to be unique. 
What is Pluralism in religion, politics, and society? -Please scroll down
---
SOCIAL MEDIA PRESENCE
Email: [email protected]
website: www.CenterforPluralism.com
Facebook:  https://www.facebook.com/PluralismCenter
YouTube Channel:  https://www.youtube.com/c/CenterForPluralism/videos
Linked in: https://www.linkedin.com/company/center-for-pluralism
Twitter:
Donate at https://centerforpluralism.com/donate/
Much of what we do is summarized here on this home page.
CONTACT US

[email protected] (202) 290-3560 | texting me is the best way to reach me  (214) 325-1916
About the slider pictures on the top of the page
We invite Atheists, Bahai, Buddhists, Christians (of many denoms), Hindus, Jains, Jews, Muslims (of many denoms), Native Americans, Sikhs, Wiccan, Zoroastrians, and the LGBTQ community. When they walk out of the event, they are less biased towards you, me, and other Americans of different faiths, races, nationalities, and ethnicities. No American is excluded from our outreach, we are for all Americans. If we can learn to respect the otherness of the others and accept the God-given uniqueness of each one of us, then conflicts fade and solutions emerge. 
---
What is Pluralism in religion, politics, and society?

We define Pluralism as "Respecting the otherness of the other and accepting the uniqueness of each one of us." Pluralism works in Religion, politics, culture, society, workplace, and other aspects of life.
Pluralism in religion is about respecting different ways of worshiping the creator, and accepting their devotion to the creator is as legitimate as our own. If we want to live in peace with ourselves, we have to resist the temptation to feel and think that other faiths are inferior, and if we were to speak about other religions, we must talk with the same respect as the followers of that faith speak. 
Pluralism in Politics accepts others' political views as dear to them as my beliefs are to me. It requires many discussions, as either majority (Republican or Democrats in our case) can bulldoze the other's rights. We have a problem with our democracy, particularly in the Senate, where 51 votes can appoint the Supreme Court Justice, which rejects 49 others, or 49% of Americans are not represented. We need to have our judgest represent at least 67% of Americans, and we need to change the requirements to 67 votes to appoint the Supreme Court Justices and other significant appointments. It isn't easy, but it is the right thing to do do. We will work on this. 
Pluralism in society is how people interact with each other, what they eat, drink, and wear. Freedom is the basis; let everyone be free to eat, drink, and wear whatever they want to pursue to attain their happiness. We have to learn to shed our biases against others and work on ridding the stereotyping. It will free us from anxieties. 
Pluralism at the workplace –  we have to respect the composite otherness of the other person to work cohesively and to be free from tensions and produce optimum value to the organization we work. If we want the best employees we hire people who are not poisoned against others as they will not work cohesively. At the Center for Pluralism, we will conduct workshops that will hopefully make one give 100% of himself or herself to the employers as well as the family. When you are free from biases, you work and love your family wholeheartedly.  
 As we learn to respect the otherness of the other, conflicts fade and solutions emerge. Check out the different ways of expressing Pluralism in 1500 plus articles posted on this website and multiple videos. More at www.CenterforPluralism.com
Shaping the future of America
Ten years from now, wherever you go, be it a place of work, worship, playground, school, restaurant, theater, or other areas of public gatherings, you will find a display of diversity in every which way.  You will also see people of different faiths, races, and ethnicities interacting, working, studying, intermingling, playing, and even marrying each other.
These interactions lend to misunderstandings and bound to create conflicts. We have to prevent such conflicts, so each member of the society can live securely with his or her faith, culture, gender, race, sexual orientation, or ethnicity.
We have already witnessed how old citizens feel about new citizens, immigrants, or new members of any society. It is not a phobia, but a natural feeling of losing one's way of life, control, and their world. 
Much of the phobia is learned from observing our parent's attitudes towards others,  learning from our friends, sermons from our clergy,  and of course news, social media, teachers, and politicians. We instantly form opinions about others without even knowing them.  As responsible individuals, we must strive to strip stereotyping and build pathways to ensure our society functions smoothly, whether it is the workplace or our neighborhoods.
We need to reassure each other,  that together as Americans,  we are committed to safeguarding the American way of life. No American needs to worry about losing his or her way of life. Together as Americans, we uphold, protect, defend, and celebrate the values enshrined in our Constitution, a guarantor of our political and social structures that each one of us wants.
Let me state this clearly, "My peace and tranquility hinges on the peace of people around me," and "My safety is tied to the security of people around me." It behooves me to build societies where everyone feels secure; it guarantees my security and my tension free life.
The Center for Pluralism will continue to bring non-stop actions in bringing Americans together from different faiths, political affiliations, societies, and cultures and be a catalyst for a safe and secure America for each one of us, as we move through this transition.
Further reading at https://centerforpluralism.com/shaping-americas-future/

---
CENTER FOR PLURALISM
Our vision is to see each one of us live securely in the pursuit of life, liberty, and happiness. 
We bring Americans Together in social, religious, cultural, political, business, civic, and other settings. The more we know each other, the fewer the misperceptions would be. At CFP we have programs in place to achieve this mission.
CFP'S PROGRAMS
We are an applied research organization. Our work produces results through workshops in implementing the research, conduct seminars, and organize symposiums on burning topics of the day that affect Americans. We are all about action and leadership. Please visit various tabs at www.CenterforPluralism.com.
Once again, Pluralism respects the otherness of others, and we have our work cut out in the following area; Pluralism in Religion, Politics/Governance, Culture, Society, Business, and workplace.
I. Religious Pluralism
Religious Pluralism works with the principle that "Your way of life works for you as my way of life works for me." You are who you are, and I am who I am, neither of us has to give up or compromise in our faith to accommodate the other. What we need to do is acknowledge the uniqueness of each other, and learn to live with each other with our uniqueness.   Indeed, the unstated purpose of all religions is to build societies where each one of God's creations is respected and honored, whether he or she is invincible or vulnerable. We have four specific programs in this area and run several ad-hoc programs as the situation demands.
Understanding the Essence of Religions, all the beautiful religions – workshops
The wisdom of Spiritual Masters— A talk series
Festival of Faiths—celebrating all faiths, an annual event
The essence of celebrating Festivals or commemorations – publications and talks.
We have used the Radio (780 Hours on just understanding Religion, all religions), TV, Social Media, and print to communicate the ideas.
II. Political Pluralism (Governance)
We are committed to developing solutions for the pluralistic governance of diverse people. We provide leaders with insights and policy solutions to efficiently manage multi-ethnic, multi-religious, and multi-cultural societies.
In democratic politics, pluralism is a guiding principle that permits the peaceful coexistence of different interests, convictions, and lifestyles.
We attend both the Republican and Democratic enclaves and hope to organize conversations to pin down the 'real' difference and separate the chaff from the wheat.
Ad-hoc Seminars with Republicans and Democrats
Issue-based Seminars
III. Media Pluralism

We have had success with Fox News having them see another point of view, but that is only a fraction of a percent. We offer pluralistic solutions to the media on issues of the day. We have two decades of research and work with 3500 articles, 300 national TV appearances, 200 times on the national radio talk shows. We have a weekly newsletter, "Pluralism News." With your help, we hope to make it a full-time online Newspaper to cover pluralism in politics, religion, society, culture, business, and workplaces.
IV. Cultural Pluralism
It is all about respecting the celebration of life in a variety of ways. Each community has figured out its unique approach to live their lives through food, drinks, clothes, dance, and music.
The arrogance that my culture is superior produces conflicts right off the bat, but when we focus on the "joy" people receive through their traditions, we see it as an equally valid culture. With that realization, conflicts fade, and solutions emerge.
Thanksgiving Celebrations & Awards Night—Since 1994
July 4th—Annual Event 
V. Gender Pluralism 

The Center will explore the source of misogyny, and continue to separate religion from the attitudes.  Do men hide their insecurities by making women insecure?  Is it them or their faith? The unintended consequence of such acts amounts to making a villain out of God.
Gender Pluralism—Seminars
LGBTQ – programs
 
VI. Social Pluralism 
We, the people of the United States of America of every faith, race, ethnicity, culture, and background come together to express our desire to co-exist in peace and pray for the unity, safety, and wellbeing of our nation.
As Americans, we uphold, protect, defend, and celebrate the values enshrined in our constitution. All our faiths reinforce the creed of "One Nation under God, with liberty and justice for all."   
We have four Annual programs to achieve our goals efficiently.
Unity Day USA—Since 2001
Holocaust and Genocides – Since 2006
Memorial Day commemoration—Since 2015
Veteran's day—Since 2015
VII. Pluralism in the Workplace
Every organization is made up of loyal and committed people to the prosperity and profitability of an organization. While most of the board members, associates, and employees stick to the guidelines for a smooth sail, a few don't and pull down the productivity of the entire group. It is not because they want to bring it down, but because of the inherent phobias instilled in them by parents, teachers, friends, clergy, and the media.
Our workshops are designed to build cohesive workplaces, where people acknowledge their differences but focus on the common goal of the effective functioning of the organization. Areas covered: Racism, Anti-Semitism, Islamophobia, Homophobia, Misogyny, and other diseases. 
VIII. Standing up for others | Religious Freedom
Societies are built to protect the rights of individuals, whether they are invincible or vulnerable. If you don't stand up for others, why should anyone stand up for you?  It is all about Human rights and religious freedom.
The Book, Standing up for others is in the works – and chronicles work done in standing up for the rights of Atheists to Zoroastrians, including LGBTQ communities.
Creating Safe Zones for refugees – hope to introduce a bill in Congress.
Understanding the Essence of Religions
When we live as neighbors, fellow workers, students, players, activists, and inhabitants of the same city, it behooves us to learn about each other's beliefs, motivations, moments of celebrations, devotions, or commemorations. The more we know about the other, the less mythical they would become, creating a friendly environment for us to function efficiently in whatever we do. Knowledge leads to understanding and understanding to accept the otherness of others taking us into tension free and sustainable prosperity.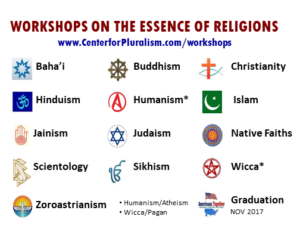 Please donate generously to carry on the work we do. 
https://centerforpluralism.com/donate/
Does your vision resonate with ours? 
I hope your vision for America resonates with our work. If you feel, this is what you always wanted America to be, I welcome you to join the Center for Pluralism as a volunteer, donor (big or small), inspirer, encourager,  and a writer with all your heart mind, and soul.  It is worth your while to glance at the work we have done. We are seeking your support in restoring a dignified social, cultural, political, and religious space for every American.  You are who you are, and I am who I am, and together let's be a catalyst to each other in our pursuit of life, liberty, and happiness.
By learning to respect the otherness of others and accepting the God-given uniqueness of each one of us,  and through trust-building we will move forward into an era of conflict mitigation and goodwill nurturance.
I am requesting you to take an hour to study our work at the Center for Pluralism. Our mission is simple – to build a cohesive America where no American feels apprehensive or fearful of the other.  In the long run, this message has to reach out to other nations where conflicts exist.
All our actions, studies, research, writings, programs, and discussions are geared to achieve a clear purpose – safety, peace, and prosperity of every American.
There is a need to revisit the structure of our society and bring about a change, and every change in the society starts with an individual and gains momentum as it is understood by friends and eventually people at large.
The first and foremost change is "resetting" our attitudes.  Pluralism is an attitude of respecting the otherness of "others." It has always been there in practice, but more than ever, it needs to become a dominant attitude as an antidote to the divisiveness that is tearing our social fabric apart.
A nation's strength rests on two solid feet – one is economic prosperity and the other is the cohesiveness of the society.  A deficiency in one will cause the whole system to weaken. America needs a strong 2nd leg to stand firmly with stability and sustainability.  The Center for Pluralism will become the energy to give a solid cohesive social structure to our nation.
By the year 2025, there will not be an office, school, playground, college, restaurant, theater, train, bus, or a workplace where people of different faiths, races, ethnicities, and national origins do not work, interact, play, live and marry together.
This is bound to create conflicts in airports, public spaces, boardrooms, and in bedrooms as well as places of worship, workplaces, politics, eateries, and schools.
It is our responsibility to prevent chaos and maintain coherence and stability with the ongoing changes. We need to prepare the next generation to cope with these changes and minimize potential conflicts with ease.  Let's stay focused on peace and prosperity and not conflicts and confusion.
The programs at the center for pluralism are designed to bring Americans Together. The center is driven by the fact that the more often people see each other in social, cultural, civic, religious, political, and other settings, the stronger the medicine would be against divisiveness, resulting in fewer misunderstandings and misperceptions between fellow Americans. Our programs are geared to bring Americans Together often, the more often we see each other in social, cultural, civic, religious, and other settings, the stronger the dose would be against divisiveness, resulting in fewer misunderstandings and misperceptions among us.
Here is my dream which is becoming a reality, that one day we will wake up to an America, where no American lives in apprehension, discomfort or fear of the other. It would be a prophetic realization of the vision of our founding fathers, "That all men are created equal, that they are endowed by their Creator with certain unalienable Rights, that among these are Life, Liberty and the Pursuit of Happiness." And that dream was refreshed by Martin Luther King, Jr. Please join us in achieving that dream for each one of us.

Seminars in the Planning
President Obama, in his last speech, spoke about the important role of citizens and how all Americans have a responsibility to be the guardians of our democracy–not just during an election but every day.
As American Citizens, we need to demand from the Republican Senators not to slam dunk the nominees – let there be a rigorous process.  After all, we are selecting the men and women who can mess up America or bring peace and prosperity. It is time we make our government, a government of the people for the people and not the government of whimsical conformist mob of Senators and Congressmen.
This is my dream and hopes it resonates with you to step in and take us all forward.
Mike Ghouse
(214) 325-1916
How to Conduct a Civil Dialogue?
Anti-ISIS demonstration
Festival of Faiths
Holocaust and Genocides
Condemning ISIS
Upon bin Laden's death
Freedom of Religion Bill in the Congress
Dealing with Robert Jeffress – Quran basher
Honoring our Veterans
Brigitte Gabriel offers $5 Million Dollars

https://www.facebook.com/MikeGhouse/videos/1438210749532124/
PLEASE VISIT OUR YOUTUBE CHANNEL 


https://www.youtube.com/Centerforpluralism
Welcome to the Center for Pluralism
Life began on this planet with two major forms; Animals and Humans.  In the case of Animals, they were endowed with horns, fangs, and paws to resolve their disputes between any two of them for space, food and loved ones.
This site is about Pluralism Studies in Politics, Religion, Culture, Society, Cuisine, Costumes and other Uniqueness. This uniqueness can be a source of conflict or a motivation to live in harmony by respecting the otherness of others.
We will make a conscious effort to label each article as Political-Pluralism, Cultural-Pluralism… so you can find pieces in the search criteria.
When the articles are uploaded – all you have to do is go to the search box on the right column and type "Name of the religion" or "Festival" out pops article about the faith or the festival.  By the end of the year, you should be able to find everything you want here.