CREATING A MODEL FOR AN INCLUSIVE INDIA
Why is an inclusive culture good? We will understand if we were excluded from a conversation at the workplace, community, social or family gathering. Have you experienced that? 
I am glad NCAIA is setting an example of inclusion; each one of our leaders, the ones I know like Nagender, Dr. Gupta, Pawan, Shammi, and Keerthi, is appreciated for their pluralistic bent, and of course, each fellow member. It is a good organization, and I'm pleased to be a part of it.
Dalits, Muslims, and Christians have been kept out by a few groups in our motherland and even here in the United States. Should any Indian have the right to question the patriotism of other Indians?
Here is a model video about an inclusive India rolling a few posters of inclusion in religion, society, monuments, icons, and languages. Of course. You can play a crucial role in promoting and practicing inclusive India. 
Next year, if everyone agrees, we will make sure every Indian will be invited and represented. It will include Adivasis, Baha'i, Buddhists, Christians, Dalits, Hindus, Jains, Jews, Lingayats, Muslims, Sikhs, Zoroastrians and others of Indian origin.
Life should be a joy; if we hold grudges, ill-will, malice, and hatred toward fellow Indians, we are the losers and bonded in tensions. We must be free, Mukt, from all negative feelings and live a happy life. 
Enjoy the video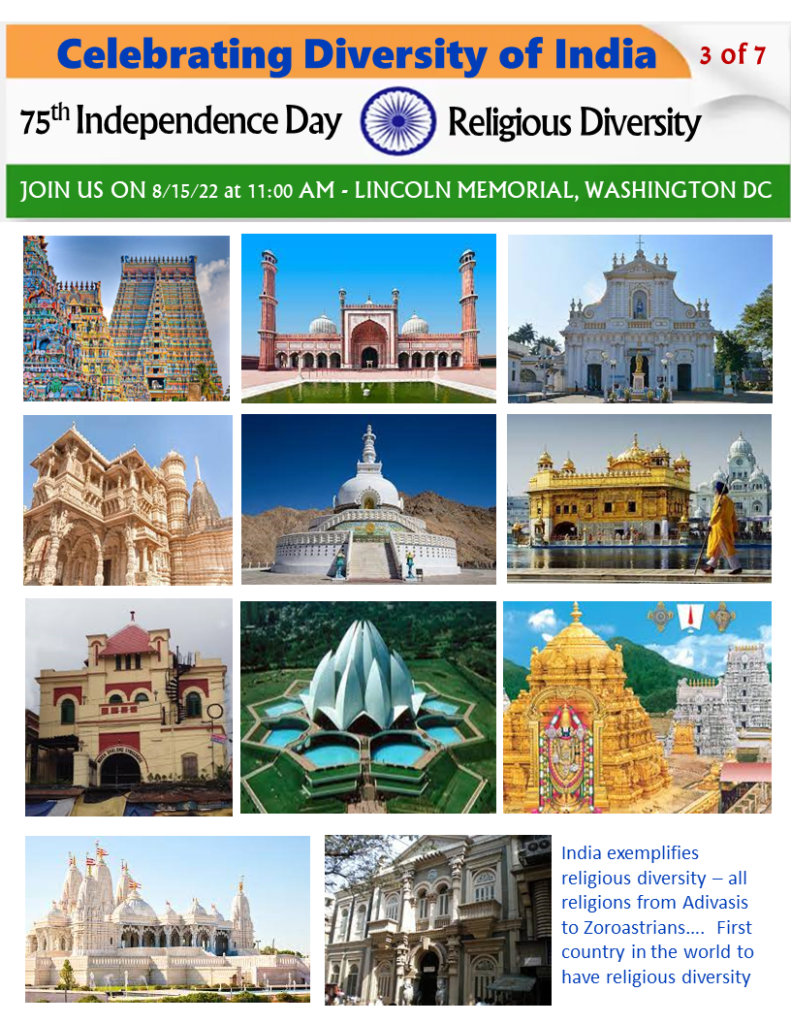 Mike Ghouse 
www.CenterforPluralism.com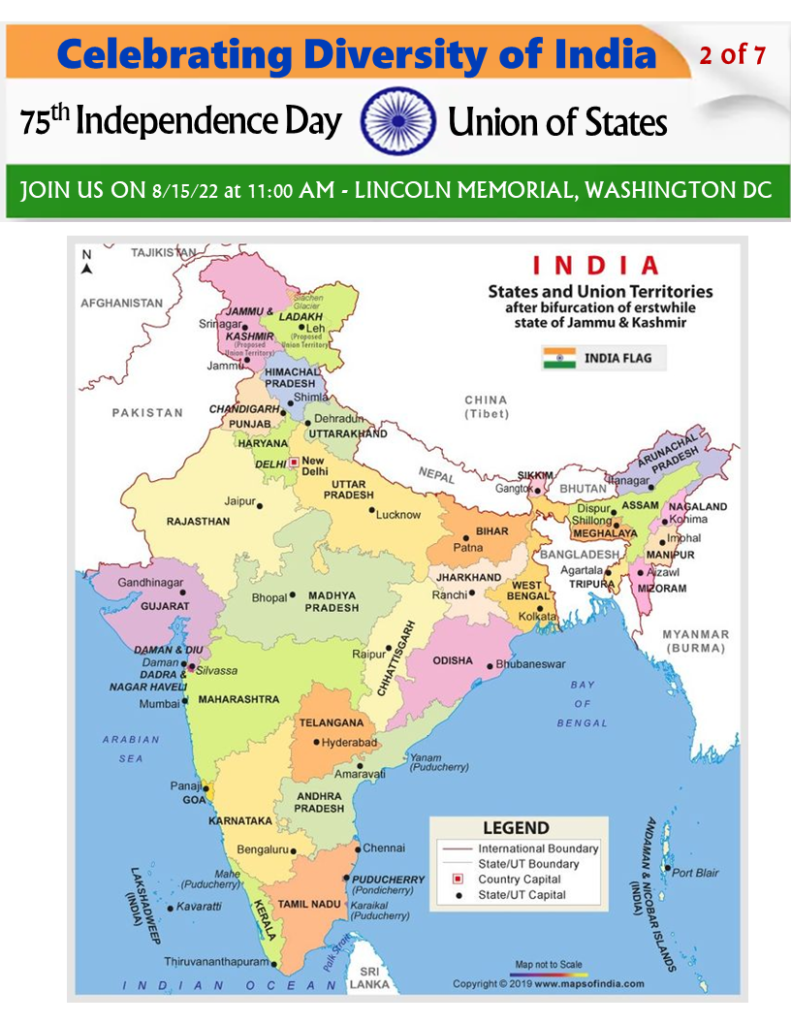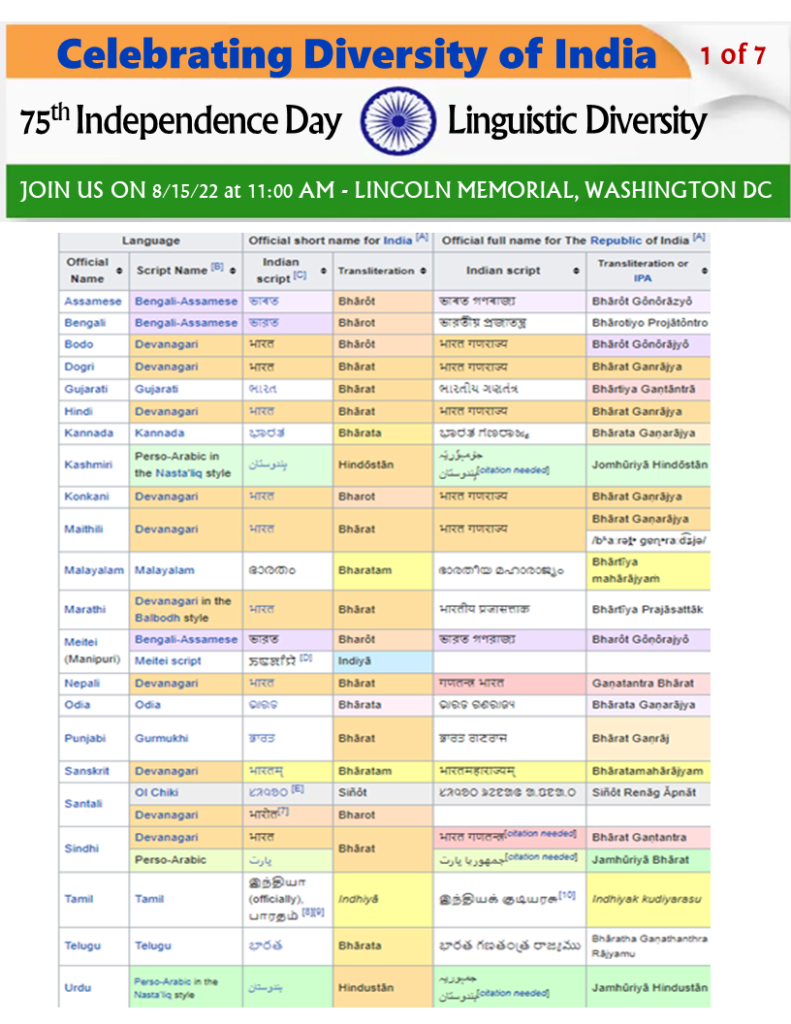 Videos from 2022

#1 Video https://www.youtube.com/watch?v=Xo2IIDxJc3M
#2 Video https://www.youtube.com/watch?v=vF6SksAfaBA&t=21s
#3 Video https://www.youtube.com/watch?v=NmRaduj_euM

Jai HInd