No organization succeeds without committed and dedicated volunteers, please visit our website and see if this is something you want to do.  Please send your interest to [email protected]
SAM MADDEN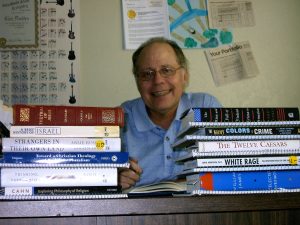 Sam Madden is accomplished in business. He was promoted at the age of 27 to Manager of Financial Planning and Analysis for Brinks Home Security, supervising three Analysts' and an Administrative Assistant. He was also the acting CFO for a family run Real Estate Business.
For the past 16 years he as devoted his life to volunteer work. He has been Parliamentarian for two non-profits, volunteered in his local school district, and much more.
He is a life long scholar. He utilizes his skills as a decision researcher, statistical and quantitative analyst in almost every subject under the sun.