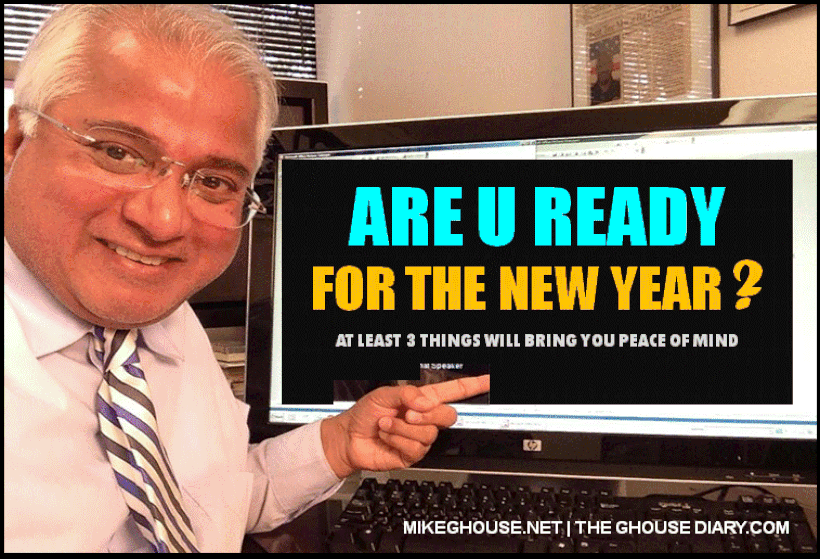 We wish you, your family and friends the very best of 2018. Each New Year is a milestone in one's life. Indeed, it is as much a day of reckoning as it is of celebrations. Reckoning involves reflecting on the reasons you did not get what you had wanted in 2017, and celebrating for what you got by cheering for the effort you made to be where you are today.
Let's go forward, if I were to ask you on 12/31/2018, that is a year from now, how was your 2o18? You may respond in one of the following ways;
1. Nothing Changed, same o same.
2. Things have gotten worse
3. Celebrating the achievements
5. Relationship entanglements and distanglements
6. Financial soundness or mess
7. Spent good time with family and friends
Let's focus on two extremes; things that got worse and celebrating the achievements. The question is did you want it to be good or worse? Did you get what you want? Did you work for getting what you got? Did you at least plan?
Nothing happens by itself; things happen because someone causes them or drives them to happen. Did you let others drive your life or did you drive it yourselves? You cannot go on vacation unless your dream about it, think about it and plan on it. You cannot buy anything unless your start it with a want. Unlike the planets, stars and many other things in the universe which are programmed to function precisely, humans were given a free will to chart their own course. God does not do anything; He simply cannot do good things for you and not for others, God is not like that, God is an idea about justness, evenness and balance.
He has laid everything out for you to pursue your own happiness and peace; it is up to you to get it.
Here is a simple way of getting what you want! The first thing is to know what you want; you should know where you are driving to when you turn the ignition on.
Buy a dozen 5×3 Cards or fold three regular blank white papers and cut them out into 12 pieces. Write the following down on top of each piece and place them in your pocket or purse. As you start driving, making coffee, watching TV or whatever you are doing, take one piece at a time and start thinking about that item, until you have clarity of what you want keep thinking. Pull the car over or go to a coffee shop and sit down and write your thoughts in bullets. Did you know you can day dream while taking a shower? You can think better sitting on the crown? Here are your 12 or more cards to jot down the points as to what you want out of each item of life.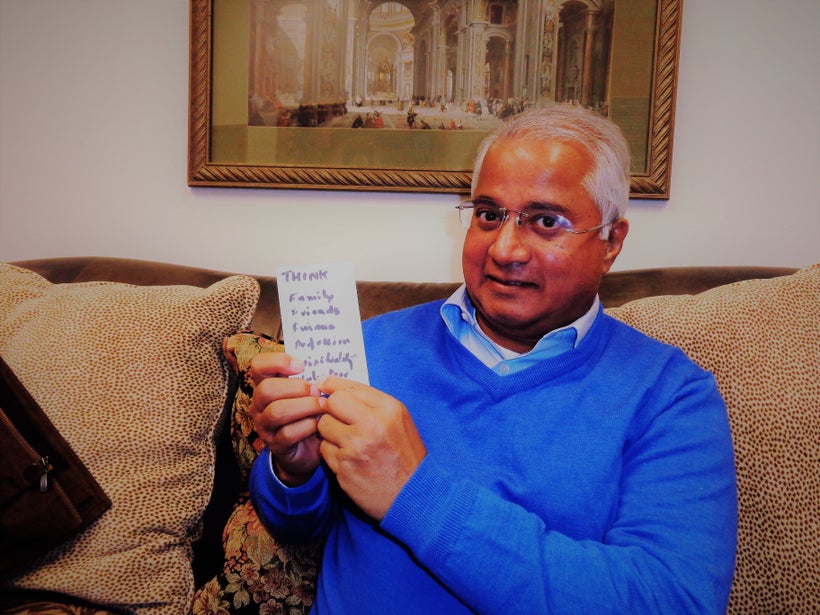 At the end of the day or two, take a picture of each card/paper and save it on your cell phone. One evening sit down for a few hours and put it all together. This would be your guideline to go by, and this would be your plan for 2018. The more you stare at it, the more it becomes a part of you.
12/31/2018
If you were to receive my note on 12/31/18, and without any doubt you will. If you've received this note, you will get that one too unless you block me. You can proudly say that your life was as planned on 12/31/2017. Why do I do this? It is simply because my mission in life is to build cohesive work places, communities and nations and open people's hearts minds and souls to fellow beings. Everyone has a purpose in life, find yours now. Mine is to make life meaningful to as many people as I can.
I am pleased to share what I do.
Center for Pluralism is a non-profit organization founded in 1996 (as Foundation for Pluralism). It is based on a simple principle; the more we know about each other, fewer the misunderstandings would be.
CFP is committed to vigorously promoting and advancing pluralism in the realm of religion, politics, social and cultural aspects of life. We have published over 3500 articles on promoting harmony and reconciliation, appeared on 300 national TV shows, addressed in 700 national Radio talk shows and produced hundreds of programs. We need your wisdom, wealth and work to continue this work.
CFP will continue to focus its energies on ensuring a safe and secure America for all, where no one has to worry about his race, faith, ethnicity or other God-given uniqueness and live her life without apprehensions.
Our programs are designed to prevent chaos and maintain coherence and stability with the ongoing changes. We need to prepare the next generation to cope with these changes and minimize potential conflicts with ease. No American needs to worry about losing his or her way of life. As Americans we uphold, protect, defend and celebrate the values enshrined in our Constitution.
The Center for Pluralism has established over 20 annual programs to bring Americans together on religious, social, political and cultural aspects of life. The more we know each other, the less conflicts we would have. Please review our programs and except the Religious workshops and Unity Day all other programs can be run as your sponsorship for $5,000/year, but you can contribute any sum that is in your budget. Please review them in this mini-Brochure at – https://centerforpluralism.com/wp-content/uploads/2016/04/4.-CPF-Programs-4-Pages.pdf
CFP will be an antidote to Anti-Semitism, Islamophobia, Racism, Homophobia, Hindu phobia, Xenophobia, Misogyny and other phobias. Through research and activism we are establishing a respectful space for Pluralism with the policy makers, interfaith groups, both Republicans and Democrats and of course the media and you!
The Center for Pluralism will become the energy to give a solid cohesive social structure to our nation. By the year 2025, there will not be an office, school, playground, college, restaurant, theater, train, bus or a work place where people of different faiths, races, ethnicities and national origins do not work, interact, play, live and marry together. This is bound to create conflicts in airports, public spaces, board rooms, and in bedrooms as well as places of worship, work places, politics, eateries, and schools.
We have a responsibility to shape the future of our society so our kids, grandkids and us can retire in peace and live without apprehensions.
Let's stay focused on peace and prosperity and not conflicts and confusion. In 2018, you will see me a lot more of me on National TV and Radio shows, and lot more activism and research. Of course I will jump with both my feet in political campaigns to work to ensure checks and balances in our system. The House and Senate must be given a simple majority to two different parties and not the same, most of the evil decisions were made by our government when all the three; President, Senate and House were from the same party. We have to break this to make sure America remains the America we all want and dream. An America that is good for every one with no exceptions.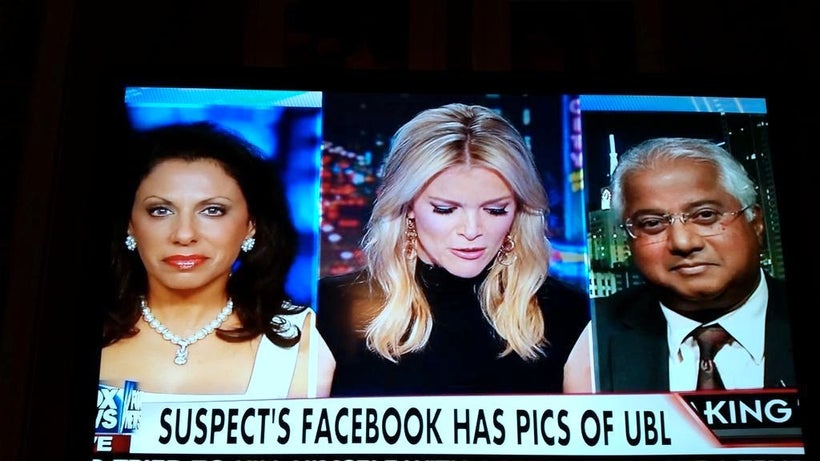 Happy New Year ya'll. God bless you and God bless America.
Article Courtesy – Huffington Post