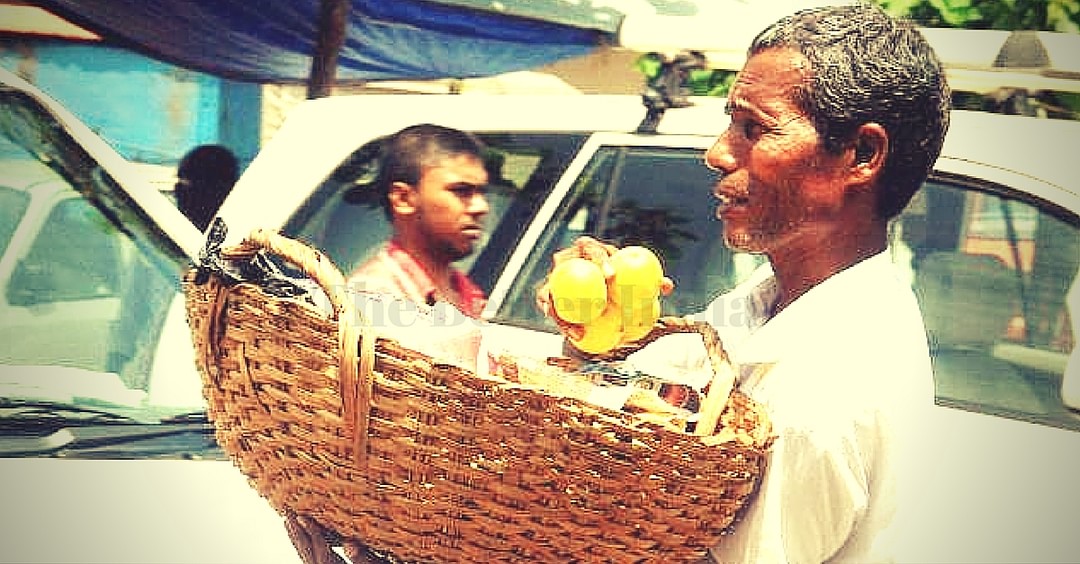 Meryl Garcia
Courtesy https://www.thebetterindia.com/ Article Link : https://bit.ly/3ww8WlF
An orange seller in Mangaluru built a school for the poor children in his village. Society has repaid the favour by giving him the most beautiful gift.
In the dusty village of New Papdu in Harekala, around 25 km from Mangaluru, lives a saint. For his almost miraculous contribution to society, the people of the land have bestowed the title of 'Akshara Santa' or Saint of Letters on Harekala Hajabba.
Growing up as a boy in a very poor family, Hajabba always nurtured the dream of rolling beedis in the city.
However, life took another turn and forced him to sell oranges instead.
"I have never been to school. At a young age, poverty pushed me into taking up a job selling oranges. One day, I encountered two foreigners who wanted to buy a few oranges from me. They started speaking to me in English and asked about the price of the oranges. But I was unable to converse with them and they left. I felt humiliated after this incident and was ashamed that the language barrier made them walk away," he says.
Not wanting anyone else to go through what he had experienced, his life's mission suddenly became clear to him. From that day onwards, Hajabba worked towards setting up a school so that the poor children in his village had access to education.
His wife Maimoona would often complain, saying he was giving away money meant for their own three children. Later, she too realised the importance of his cause.
Hajabba's dream slowly took shape in 1999, in the form of a school attached to a madrasa in his village. When it started, there were only 28 students. However, as the number of students grew, Hajabba knew he would have to shift the school to a bigger facility. So he continued to accumulate every rupee he earned towards building a proper school and ensuring the education of future generations.
In 2004, Hajabba bought 50 cents of land. However, he realised that his savings would not be enough to build a school. So Hajabba started approaching people for money. From politicians to organisations to rich individuals, he went knocking on every door.
"I once went to a very rich person's house to seek funds for the school. But what happened was that instead of giving me money he set his dogs on me," Hajabba says.
The unwillingness of some people to support him didn't come in the way of his dream.
Slowly, Hajabba gathered enough money and constructed a small primary school on the land.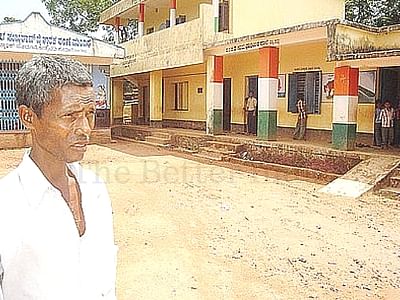 Around this time, the media began to take notice of him too. Hosa Digantha, a Kannada newspaper, was the first to run a story on Hajabba. Soon after that, CNN IBN nominated him for its 'Real Heroes' award. Hajabba used his cash prize of Rs. 5 lakh towards building the school.
This was just the beginning.
Soon, recognition began pouring in from every corner. And with the recognition came the donations. Today, the school stands proudly on 1.5 acres of land in the village and has as many as 150 children studying there. From being a primary school, it has now become a secondary school.
"My duty was to only construct the school. I gave it to the government and now the government runs it. It is not only a school for Muslims. Poor children from every religion study in the school," he says.
Hajabba has truly earned the respect of the people in his village and around the country. Many say they look up to him because the recognition and awards haven't gone to his head. Nor have they deterred him from his real purpose — he remains humble to date. When the school was constructed, there was a proposal to name it after him. But Hajabba declined, saying he didn't want to be in the limelight.
Hajabba is often invited to speak at various events. Universities in the region encourage him to share his story in an attempt to inspire students. In 2014, the United Christian Association decided to invite Hajabba to speak at a Christmas programme. To invite Hajabba for the event, Alban Menezes, the founder of the organisation, tried calling him multiple times.
"Finally, his son picked the phone and told me that he was admitted to Yenepoya Hospital in the city and was in critical condition. I rushed to the hospital and this is when the doctors told me there was something troubling Hajabba that was making his health worse," says Alban.
After a lot of coaxing, Hajabba broke down in front of Alban. He told him that he was worried about not having a proper roof over his head. Hajabba, who had spent all his money for the cause of education, didn't have any left to repair his dilapidated house.
Alban was deeply saddened by this and decided to construct a house for the man who had done so much for society.
In September 2015, Alban started constructing a house for Hajabba and it was completed in a record four months at a cost of Rs. 15 lakh.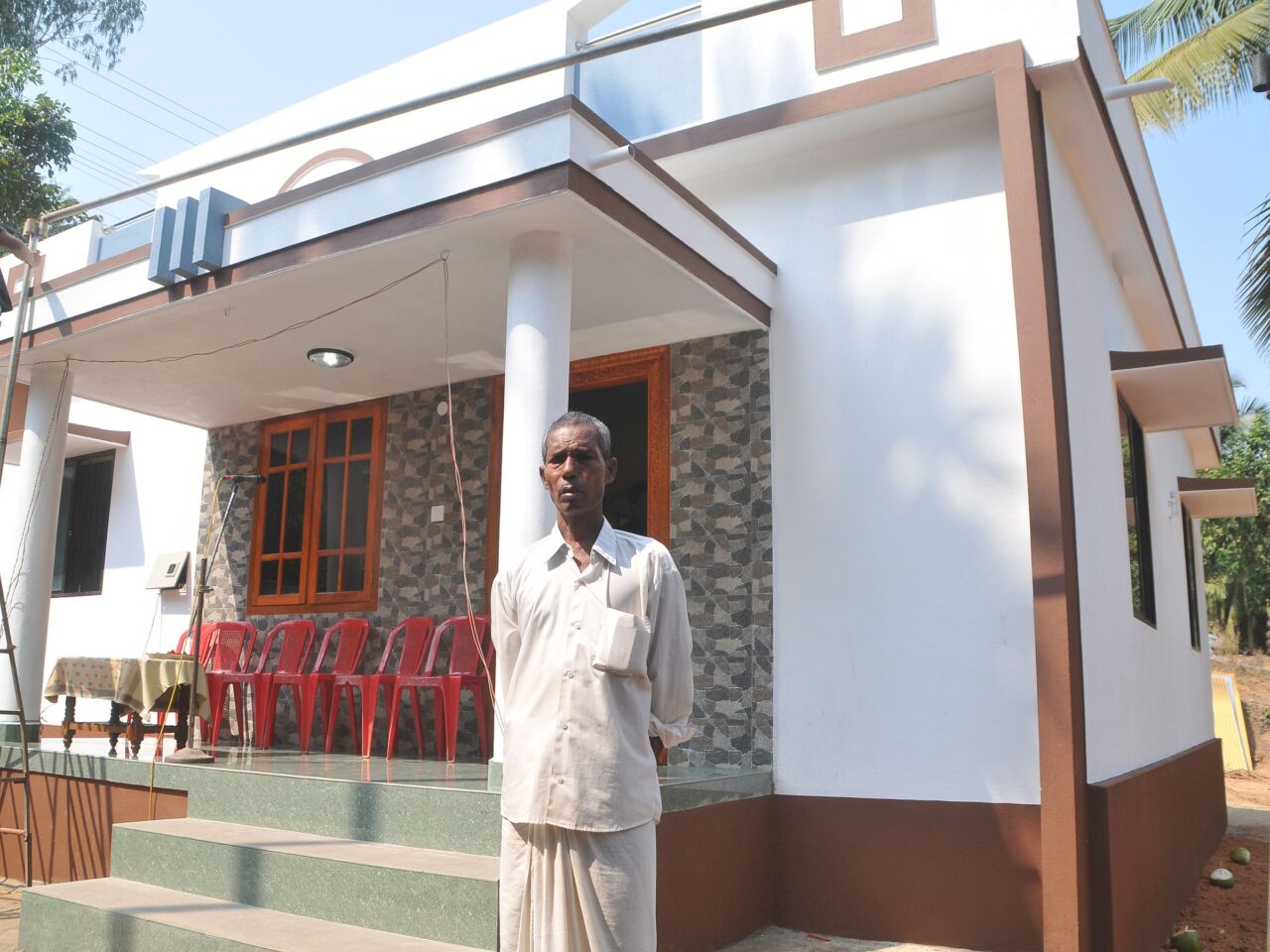 While his organisation was able to raise Rs. 1.5 lakh, Alban chipped in the rest of the money from his own resources.
"I am truly overwhelmed. I am an ordinary man you see. I'm not even worth 15 rupees and these people have actually built a house for me. I have no words to express my gratitude," says Hajabba.
This 760 sq. ft. house has two bedrooms, a kitchen, and a special enclosure for all of Hajabba's awards and trophies.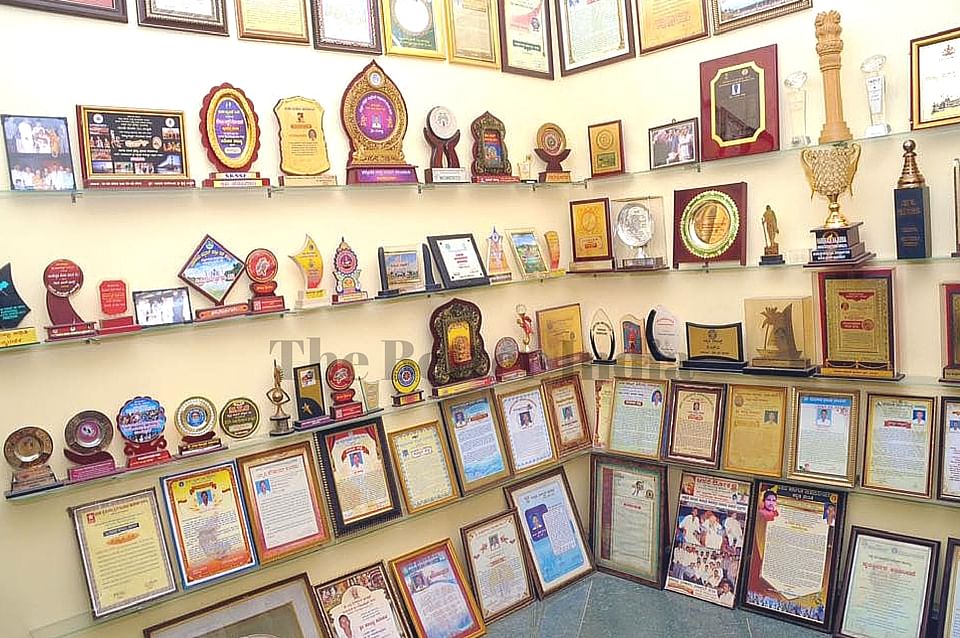 The housewarming ceremony was a special one. This communally-sensitive region witnessed a Hindu priest, a Muslim mullah and a Catholic priest conducting prayers at the ceremony. MP Nalin Kumar Kateel and Karnataka's Minister for Health and Family Welfare, U.T. Khader, also attended the event.
"The district authorities have been very helpful. I've never had a gas stove in my house. The District Commissioner ensured I got a gas connection and a stove. This was sanctioned from some special fund. I feel I've been truly blessed," says Hajabba.
This, however, is not the end of Hajabba's story. He now plans to construct a Government Pre-University College in his village and has already started working towards the goal. And if his past is any indication, Hajabba will not rest till this dream is fulfilled too.