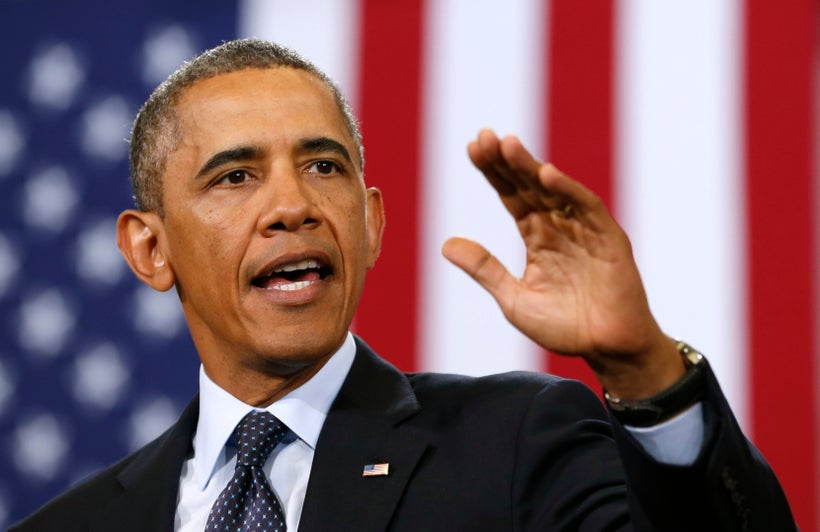 Whether you are on the right, left or the center, religious or not, you are concerned about the liberties and freedoms of Americans. No one is spared from the apprehensions.
Collectively, we have made several mistakes over the years, we have talked extensively about the issues facing Women, African Americans, Jews, LGBT, Muslims, Mexicans and all others except one group; the unemployed/ underemployed and the rural white Americans who were equally affected like all others.
Hillary Clinton did not extend a 'specific' hand of friendship towards them, had she done that, the story would have been different. This neglect has caused severe damage to the social fabric of our nation; everyone is apprehensive and has lost trust in each other to function effectively. At least from here on we must include everyone in the dialogue, and as an individual my efforts would be directed towards reaching the disaffected ones. We cannot exclude anyone from our conversations; our first priority ought to be making peace with those who are perceived to be polarized, without them, we remain polarized. We cannot let this continue. We have to restore America where no American feels left out and takes immense pride in being included in nation building.
President John Kennedy had famously urged us, "Ask not what the country can do – ask what you can do for your country." and Professor William James had written that our actions can change the moods. We are Americans, and to be an American is to take the responsibility to shape our destiny. We don't wait for the government or the president, but instead we take the necessary steps to bring about the change that is good for Americans.
What can we do about it? The most important thing we can do is come together as Americans and re-dedicate ourselves to one nation with liberty and justice for all. It may be a small step now, but a giant leap of faith for Americans.
We hope to reach out to every American, and ask each one, particularly the Americans who lost faith in the government and fellow Americans, to join us at Jefferson Memorial in Washington, DC to stand shoulder to shoulder with fellow Americans. We are seeking the help of the entire spectrum of religious and non-religious organizations to come together in making this event successful. I am also counting on our Media friends to lend us a hand.
Let's close 2016 on a positive note, let's come together as Americans, and celebrate our collective Festivals of Hanukkah, Christmas, Milad, Kwanza, Janamashtami, Gurpurab and the festivities of Native Americans, and other traditions including Atheist/Humanist. Each group will get to sing honoring their faith tradition.
Celebrating America – The Festival of Faiths
Americans will come together on Sunday, December 18, 2016 between 12:00 and 2:00 PM at Jefferson Memorial in Washington, DC 20242. They will be celebrating their tradition. Details at www.CenterforPluralism.com
I hope small efforts like this will make our nation a secure home for each one of us. We have too many good people not to let our nation slip and slide. We fully understand and acknowledge the celebrations are done at different times of the year, but this event is geared for celebration of each faith, and not necessarily a specific festivity. It is Americans coming together to celebrate what is common to them all: Love of America.
Our intention is to include every one, and with the limited time we have, we won't be able to reach out to everyone. However, we hope you would take the responsibility to invite everyone you know and, people of other faiths that you know to come aboard.
Every religious and non-religious group is welcome to share their joy of celebrating any one of their festivals, please register with us before December 13th to accommodate you in the schedule. The song has to be a group song comprising at least three people.
"Festivals of the World" is an educational series written by Mike Ghouse in 1993. When we live as neighbors, fellow workers, students, players, activists and inhabitants of the same city, it behooves us to learn about each other's moments of celebrations or commemorations. The more we know about the other, the less mythical they would become, knowing implies knowing them personally and not hearing from those who have gains to be had by pitting one against the other. One of the best ways to build one nation with liberty and justice for all is to come together on all such occasions where we see the others as fellow humans.
Article by Mike Ghouse